BK Business Solutions philosophy
Since our inception, our philosophy was always been to provide the most responsive, courteous, and trustworthy IT support possible. Every client is unique. A one-size-fits-all approach will never help your business reach its full potential. We want to provide a custom solution tailored to fit your organization. Give us an opportunity to design your IT infrastructure and we promise to deliver a plan that is right for your organization.
Our commitment to results
When we work with you, we will listen to your needs, roll up our sleeves and become your business partner. Our most important goal is to help your business meet its potential. Since our growth depends upon happy clients and their referrals, we work harder and smarter for you. We continue to invest in whatever resources you need to keep your business running smoothly.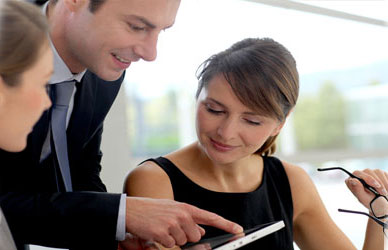 We know the challenges businesses face today.
Our team of experts have many years of experience in many different industries.
Call us today to schedule an appointment to meet with one of our consultants!